THIS IS NOT A BOOK: Adventures in Popular Philosophy
This is Not a Book presents innumerable puzzles, problems and paradoxes of philosophy ancient and modern, East and West, in a light yet profound manner. It has been translated into French, Italian, Spanish, Estonian, and Greek.
ISBN: 13-978-1-84706-012-9
CAFE CONVERSATIONS: Democracy and dialogue in public spaces.
Vancouver, BC: Anvil Press, 2022.
A collection of essays by leading facilitators of Cafe Philosophy from all over the world, including, France, Germany, Belgium, Switzerland, Canada, USA, Peru, Japan and others.  Curated, edited, and with contributions by Michael Picard. Features Picard's original translations of selections of Marc Sautet, Un Café pour Socrates.
ISBN: 978-1-77214-168-9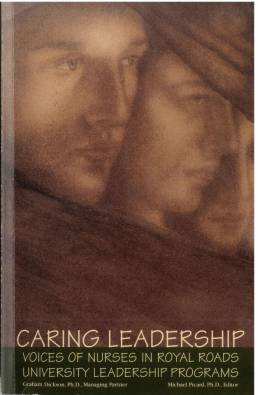 CARING LEADERSHIP:
Voice of Nurses
Caring Leadership is a collection of essays by faculty or participants in RRU's Leadership programs, in which I taught for some time. The book has been assigned in university-level leadership and nursing courses.
ISBN: 0-9687361-0-6
Edited by Michael Picard.
Leadership and Learning Collaboratory, RRU. 2000.